A new concept in portable home design and construction
Posted by Edgar Adams on 5 February 2021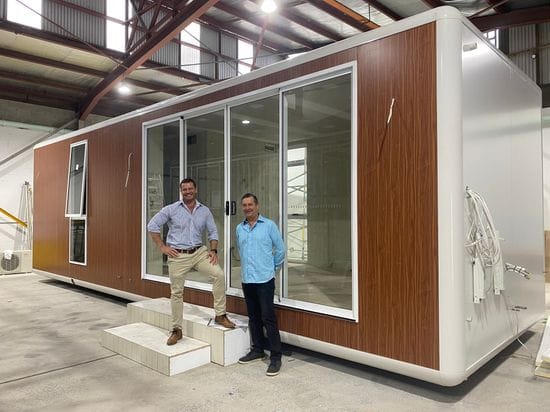 Erina based business partners Mr. Paul Klumper and Mr. Michael Jones have created a new and innovative concept of portable and modular homes at West Gosford where the modular homes are built.
Lite homes are sustainable, high quality, contemporary, and innovative building solutions. They are cost-effective and suitable for an extensive variety of housing and business projects.
They embrace a contemporary design and steel construction technique that enables modules to be easily transported anywhere. Built with a welded steel frame structure and clad in an innovative insulated fire-resistant aluminium cladding.
The modules come in a range of options from 1-bedroom to 3-bedrooms with optional extras including awning, deck and landscaping.
The design and fit-out are based on luxury campervans that have gained popularity in recent years.
Mr. Jones highlighted that uses for the Lite Home extends from granny-flats to temporary homes and are perfect for holiday resorts. "They also make excellent sales offices for real estate agents and other commercial uses," he said.