Adelaide proving to be very successful dive site
Posted by Edgar Adams on 3 September 2021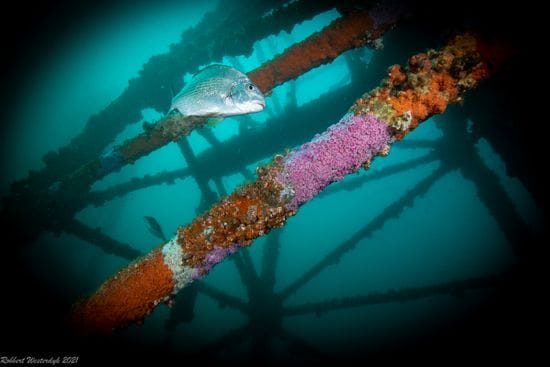 It was 13th April 2011 and 18,000 people lined the headland from The Skillion at Terrigal to North Avoca and the beach at North Avoca.
After a long and arduous fight by a handful of local activists to stop it a team of explosives experts detonated the charges and the former warship HMAS Adelaide creating one of the most successful dive sites on the NSW coast.
In the ten years since thousands of divers from Sydney, Canberra and elsewhere including overseas have made the trip to Terrigal to dive the Adelaide dive site and marvel at the marine life that has grown on the ship as well as the swarms of fish of every description that shelter within and around the ship.
Former Central Coast Artificial Reef Project Secretary Sue Dengate who now works full time in the dive industry as an Instructor and Manager for another dive operator, Dive Imports Australia at Erina, said that the superstructure is covered with soft corals and anemones and fish abound.
"As far as being a major tourist attraction as we expected it would be, it has certainly lived up to that. Divers from Sydney, Canberra and elsewhere visit Terrigal, the departure point for the wreck, on day trips as well as many who stay over for up to three days," she said.