Another successful Air Show
Posted by Edgar Adams on 1 June 2022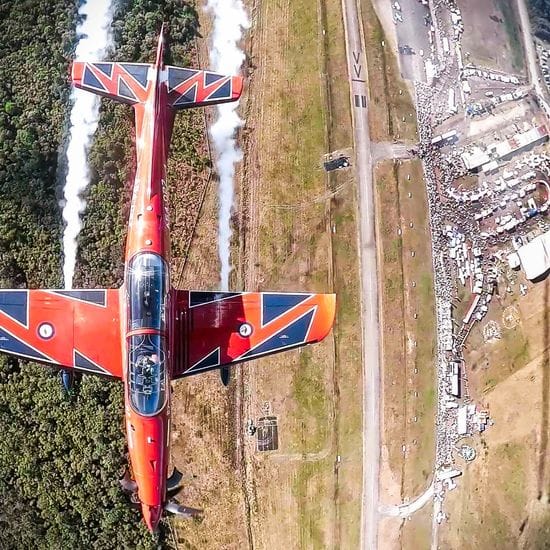 The Central Coast Airshow held at Central Coast Airport, Warnervale on 14th and 15th of May has been declared an outstanding success in spite of the weather conditions early in the weekend although each day ended up with plenty of blue sky.
While crowds were down on last year they were still estimated to be around 20,000 on each day.
The Airshow brought together some of Australia's leading stunt pilots and featured some of the rarest planes in the country including one of only four World War II Spitfires and a US Kitty Hawk fighter aircraft also from World War II
Highlight of the Airshow included a display by the Air Force Roulettes the RAAF's aerobatic display team who flew up from their base in East Sale in Victoria.
On both days one of the RAAF's new fifth generation fighter jets, a F-35A Lightning 11 aircraft from RAFF Base Williamstown closed the day to the delight of the huge crowd.
Your Central Coast Airport Association Inc Chairman, John Codrington said that with the success of this year's Airshow it now becomes a fixture in the airshows calendar across Australia.
"We are fortunate that this event is so strongly supported by Central Coast Council," he said.
Regional Development Australia Central Coast (RDACC) Chairman opened the show on Saturday morning while Greater Cities Commission Executive Director, Sarah Williams opened Sunday's proceedings.
Central Coast Aero Club General Manager, Andrew Smith said the weekend had been a great success and provided a big boost to the Central Coast economy.
"It helps to highlight the many benefits a light aviation precinct would bring to the Central Coast.
A precinct of this nature would not only create around 2,500 local jobs, but help to unlock the surrounding endorsed employment lands and create multiple flow-on effects for local suppliers and associated industries," he said.