Atlantis developer to build hotel at Ettalong Beach
Posted on 1 June 2019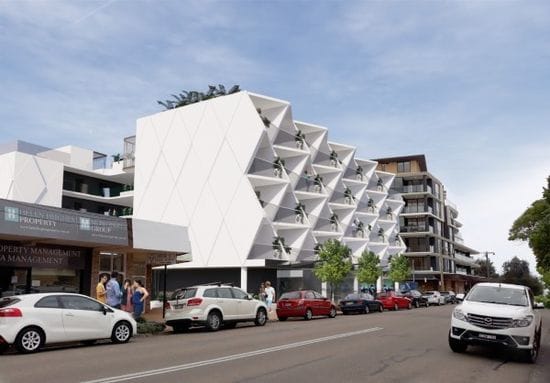 Mars Property Group, developers of the Atlantis residential apartments at Ettalong Beach have lodged a Development Application with Central Coast Council for a five-storey hotel at 216-220 Memorial Avenue, Ettalong Beach, behind the Atlantis.
The DA includes the demolition of all existing structures on the site and the construction of a new five-storey hotel with 83 rooms over four levels and two levels of basement parking for 77 vehicles and a roof terrace with bar, pool and lounge. The plan includes a ground floor restaurant, conference facilities and reception area.
The site, opposite the Ettalong Beach Club and Mantra Resort comprises a total of 1,467 sqm.
The Peninsula Chamber of Commerce has backed the development with President Matthew Wales saying, "This is great news and a wonderful high quality development that compliments the adjoining Atlantis residential complex on The Esplanade".
"This development embraces the valuable tourism brand for Ettalong Beach and provides for much needed alternative visitor accommodation that will complement the Mantra Resort to the west of the site", he said
"The hotel development will create hundreds of short term construction jobs but more importantly, will create dozens of full time, casual and part time jobs especially for younger people in the hospitality sector. This is particularly important when we are experiencing such a high youth unemployment rate on the Peninsula".
"It is good news for Ettalong Beach and will help re-activate the town centre and hopefully encourage further redevelopment in an area that has huge potential for further resident and tourism accommodation".
"This development clearly shows a renewed sense of optimism by investors in our area and we encourage Council to quickly assess and approve the hotel proposal", said Mr Wales.
Atlantis residential development that was completed earlier this year with 59 luxury apartments is the best indication of their confidence in Ettalong Beach.
Selling Agent Helen Hughes said that off the plan sales for Atlantis had been very positive.
Negotiations are presently well advanced for tenants on the ground floor shops and restaurant.