Avoca Beach Theatre redevelopment on the cards to start early 2023
Posted by Edgar Adams on 5 December 2022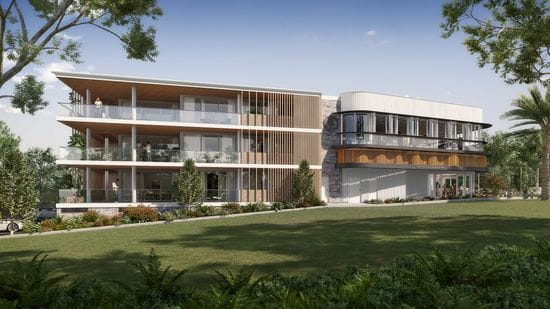 The much-anticipated redevelopment of the Avoca Beach Picture Theatre is moving towards reality as revamped plans are expected to go before the Local Planning Panel before the end of the year or first thing in 2023.
Having engaged local architects, CKDS Architecture, to review earlier approved plans minor changes have been made that enhances the ambience of the building and surrounds.
Theatre owners Norman and Beth Hunter say the new plans will see the retention of the approved three cinema spaces but with reduced overall seating and revamped facades.
At ground level, the theatre will feature a small café that with moveable walls can become a new 54-seat theatre restaurant as well as incorporating the existing 280-seat cinema and a third 32-seat cinema.
The overall development includes a residential component with five 2-bedroom apartments overlooking Avoca Beach.
Construction is expected to start in the first half of 2023.