Bambi flat out selling Australian Made
Posted by Edgar Adams on 3 June 2020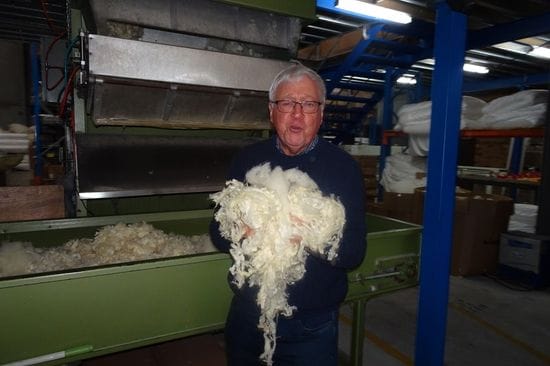 Bambi Enterprises, manufacturers of bedding products, at West Gosford is riding the Australian Made wave as consumers turn away from imported products as a result of the coronavirus.
Managing Director, Peter Witney, said online sales had gone through the roof, mostly because people are looking for Australian made products.
"At the same time our sales through Harvey Norman are going gangbusters and that is because they have remained open right through the 'lockdown'.
Customers are going in to buy computers and office furniture and have to walk past the bedding department.
Harvey Norman are great promoters of Australian made products and so people pick up some pillows or a quilt as they go past."
Early on as the coronavirus took hold Bambi looked at switching to personal protective clothing which the Health Department indicated they would place an order however this never eventuated.
"That turned out to be a good thing as we are in full production and working overtime," said Mr Witney.
Bambi is Australia's leading bedding products manufacturers. Mr Witney said that the secret of their success was that they sell only quality products made from Australian wool, alpaca and natural fibres.
Major retailers who sell Bambi products included Harvey Norman, Domayne, Forty Winks, Baby Bunting and many others.
Bambi also has a strong online export market which Mr Witney puts down to their membership of the Australian Made organisation.