Ben Morton MP addresses Gosford Erina Chamber members on Federal Budget
Posted by Edgar Adams on 7 June 2021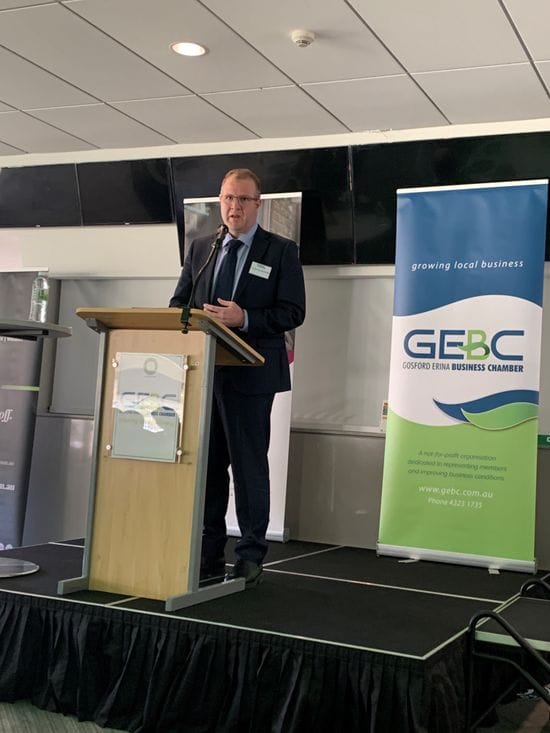 The Assistant Minister to the Prime Minister and Cabinet, Assistant Minister for Electoral Matters and Assistance Minister to the Minister for the Public Service, the Hon Ben Morton MP, visited the Central Coast on the 14th May, and was special guest of the Gosford Erina Business Chamber where he gave an overview of the Federal Budget.
Mr Morton made the point that at the start of COVID the effective unemployment rate peaked at 15%.
"More Australians are in work today than before COVID and, at 5.6%, unemployment is lower today than when we came to Government. Female workforce participation is now at a record 61.8%, above pre-COVID levels," he said.