Bioaction releases Odour App for waste water industry
Posted on 1 June 2019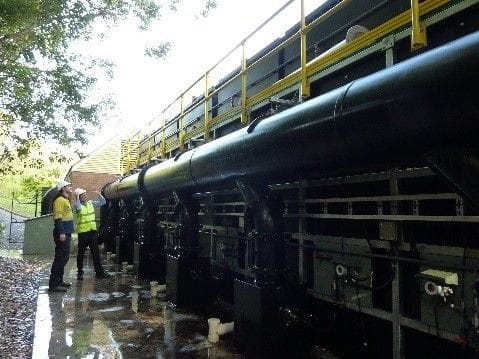 Bioaction, a Tuggerah based specialist in designing and manufacturing complete packaged solutions for the treatment of odours and emissions from wastewater has released a bioaction odour toolkit for the Waste Water Industry.
Available as an App the BOT App has been developed for and licensed to Bioaction by Botham Technologies as a free tool to assist on odour control.
Bioaction released the BOT App at Ozwater19, Australia's international water conference and exhibition in Melbourne in May.
Celebrating its 10th year, Bioaction has become a world leader in odour control technology supplying water authorities and local councils who are responsible for water security, treatment and pipelines.
The transport and treatment of Wastewater demands substantial investment due to the extent of the piping network and treatment plants required to handle it. It is also a market of high operational expenditure due to the corrosion potential of gases such as hydrogen sulphide.
Bioaction systems are designed to treat fugitive odours or remove corrosive gases from the network or both.
"We have developed a very sustainable business through our commitment to R&D. Many parts of our business are unique in the world and as such we are seen as a highly innovative business." said Chief Executive Larry Botham.
He said that in the recent years there has been a focus on the research surrounding biofiltration for emission and odour abatement. As part of the research and product development he has been the leading participant projects research projects with; University of Newcastle, Murdoch University and UNSW.