Brad Worthington - Worthington Prestige Dealer Group
Posted by Phaedra Pym on 15 March 2021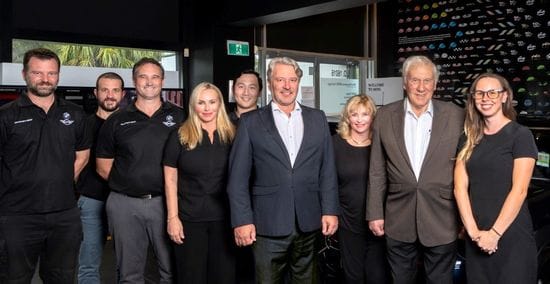 The Worthington name is synonymous on the Central Coast with prestige and luxury motor vehicles.
Furthermore, with its commanding hilltop location at Somersby, the evolving Worthington Group, which today encompasses BMW, MINI, BMW Motorcycles and Lexus, has long been regarded by many as a symbol of growth for the region.
In the early 2000s, the visible presence of a prestige brand at the gateway to the Central Coast represented a shift for the region.
The site selection, considered risky at the time, was the first in a series of strategic decisions and actions made by Group Principal, Brad Worthington.
Since opening the doors as a BMW/MINI dealership with no customer database in October 2002, Worthington BMW has been the Central Coast's luxury car market leader year on year and has won a string of accolades, including national BMW Dealer of the Year multiple times.
Their key points of difference? A commitment to excellence in customer service and workplace culture, strong internal values supported by mindfulness and appreciation, an experienced management team with skin in the game and a clear and resolute strategy to focus on their niche market.
A qualified CPA accountant, Brad actively considers and reviews proactive strategies to maximise opportunities and foresee and adapt to potential future disruptors.
This saw the Group survive the GFC, the effects of regulatory intervention in automotive finance and add-on insurance product sales and, most recently, COVID-19.
Brad's vision from the outset was to establish a prestige precinct as you come into Gosford prestige cars, prestigious architectural buildings and beautifully landscaped grounds, a positive image to portray of the region.
That vision evolved through business coaches who kept asking, what next?
In terms of the future, Brad said he is always looking for opportunities to grow the business as the Coast grows and has some ideas up his sleeve, but he's not in a hurry. "The Central Coast journey has been our journey.
There have been hard years and things like what is happening with Council creates uncertainty. But we've got a lot of people moving up from Sydney which is changing that core demographic, the wealth here is changing."
As for Brad and the Worthington family on a personal level, he said, "Our family has always been excited about this business and I don't see that changing."
Brad continues to be thrilled and grateful to combine his passion with his occupation right here in the region he has called home all his life.