Brisbane Water Oyster Festival returns
Posted by Edgar Adams on 3 May 2023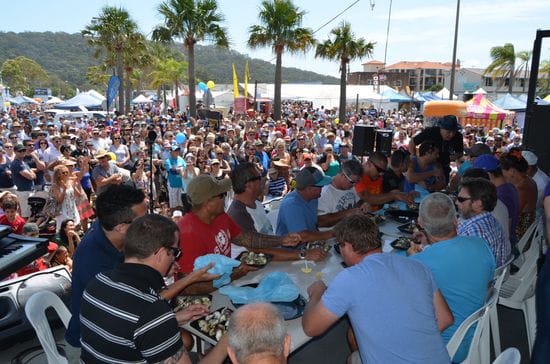 After a three year absence due to COVID-19, the Brisbane Water Oyster Festival is finally coming back!
The Peninsula Chamber of Commerce has confirmed that the Oyster Festival will be returning to Woy Woy on Sunday 12th November to be held at Lions Park on the Brisbane Water.
This year's the festival is returning to Woy Woy at the Lions Park Reserve with the backing of Central Coast Council.
Chamber President Matthew Wales said, "We are heading into our 23rd year of holding the oyster festival and every year it has grown larger and more successful thanks to our Chamber members and the great expertise of our festival managers," he said.
This year, the Brisbane Water Oyster Festival is sponsored by Peninsula Plaza Woy Woy who have been a big part of the Woy Woy retail centre for over thirty years", said Mr Wales.