Building Commissioner lauds North for achieving iCIRT Gold Star rating
Posted by Edgar Adams on 10 October 2022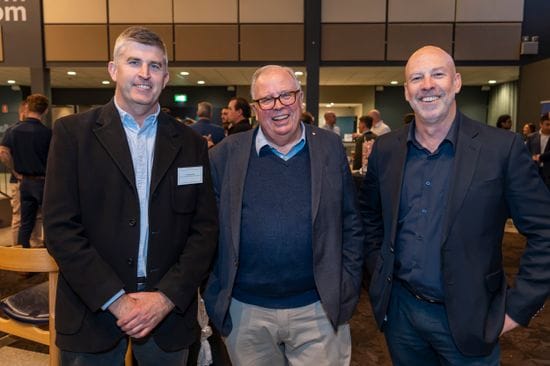 Central Coast builder North Construction & Building has cemented its reputation for being a trusted building partner by receiving a 4.0 Gold Star rating under the new independent Construction Industry Rating Tool, iCIRT.
To celebrate the occasion North hosted a Building Industry Forum at Mingara Club last month with some 200 invited guests and special Guest Speaker, NSW Building Commissioner David Chandler OAM.
The iCIRT rating spans between one and five gold stars. The more gold stars, the more confidence the public can have that the entity is likely to deliver a more reliable outcome.
iCIRT is currently available to rate builders, developers and certifiers and in due course, iCIRT will be available to rate construction industry consultants (including designers, architects and engineers), suppliers and manufacturers.
Only parties with three or more gold stars are included on the iCIRT register.
This improved transparency is part of the NSW Government's multi-pillar reform programme to restore confidence in the building
sector for consumers and the broader community.
Commenting on North's achievement Mr Chandler said, "North Construction is a longstanding and highly regarded contractor and Central Coast corporate citizen.
The company's brand is associated with many iconic projects on the Central Coast. It is unsurprising that North Construction were a first mover to achieve an iCIRT rating. These ratings follow a rigorous and independent process. '
' An iCIRT rating provides consumers with a new capability to help them make the most important investment in their life, their home.
These ratings identify companies who should enjoy the privileges of a trustworthy player. Ratings help level the field an ensure that rated contractors like North Construction should not have to compete with companies who do not have these credentials."