Burbank Nursery buys into Erina Heights
Posted on 10 October 2019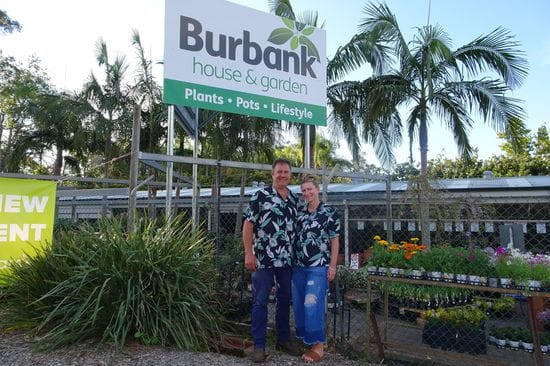 Gary and Vickey Taylor, owners of Burbank House & Garden at Kincumber have acquired the former Bushlands Garden Centre on The Entrance Road, Erina Heights.
The long established nursery covers an area of nine hectares with 2,000 sqm under cover.
The Taylor Family are one of the best known horticulturalist families on the Central Coast. Burbank Nurseries was originally established by the late George Taylor in 1946 at Kangy Angy and became famous for their azaleas. Son Cliff, who died in April this year ran the business with wife Judy selling off the tissue culture and propagation to Ramm Botanicals some twenty years ago.
Burbank Nurseries at Kangy Angy continues as a wholesale and retail nursery run by Judy Taylor with assistance from son Gary.
"Acquiring this property at Erina Heights will allow us to carry on the family tradition and build on the reputation of the Taylor Family," said Gary Taylor.