Burgtec Highly Commended in 2020 Hunter Manufacturer of the Year Award
Posted by Edgar Adams on 14 December 2020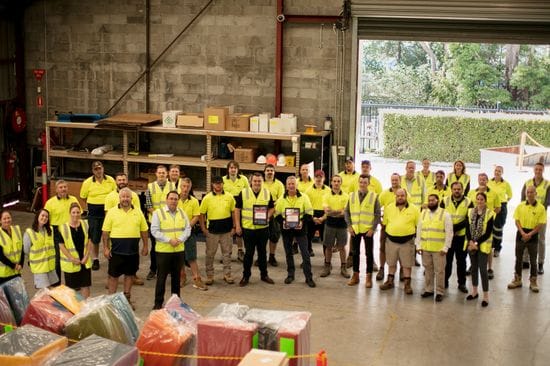 Well known Central Coast, family owned office furniture manufacturers, Accent Office Interiors and related companies, Officepace, and AMS, earlier this year merged with Burgtec, a West Australian manufacturer of innovative office seating and now trade as Burgtec across Australia with showrooms in all capital cities and Newcastle.
At this year's 2020 Hunter Manufacturers' Awards, Burgtec which specialises in the manufacturing of workstations, joinery and commercial furniture, was awarded Highly Commended in the 2020 Manufacturer of the Year Award for a business with more than 50 employees category.
A staunch advocate of the importance of Australian manufacturing, and jobs for the Central Coast and Hunter, Burgtec was recognised for its contribution to the sector at the Awards.