Central Coast at World Hydrogen Summit Rotterdam
Posted by Edgar Adams on 1 June 2022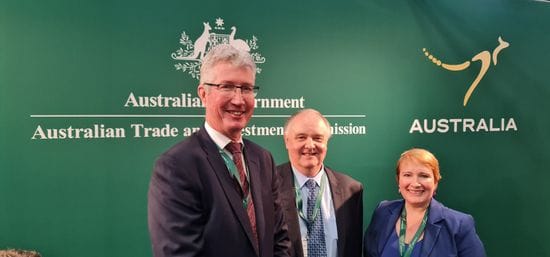 Central Coast Hydrogen research and development company Star Scientific based at Berkeley Vale recently represented the Coast at the World Hydrogen Summit at Rotterdam. Star Scientific were part of a large contingent of Australian hydrogen companies and government representatives that were centred around a major marketing effort led by Austrade.
Star Scientific played an integral role as their Global Chairman, Andrew Horvath is a member of the global hydrogen advisory board of the Sustainable Energy Council, the body that organised the event.
Both Mr Horvath and Deputy CEO Matthew Hingerty addressed the event, which included global public and private sector leaders in hydrogen. Both men emphasised the historic pilot project between Star Scientific and Mars Foods Australia.
The historic collaboration between the two Central Coast pioneers was featured on the world stage during the World Hydrogen Awards, where it was nominated for the Project category.