Chamberlain wins at HMA Awards
Posted by Edgar Adams on 9 November 2020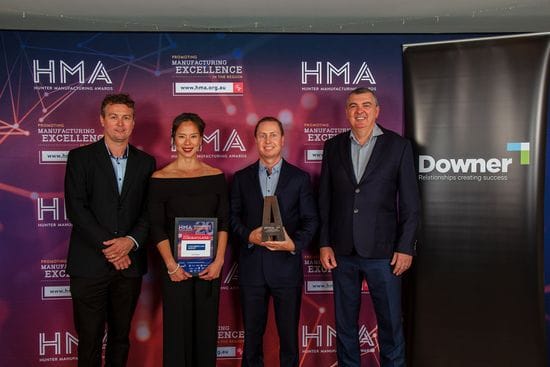 Having taken out the Manufacturer of the Year at the 2019 Hunter Manufacturers' Awards along with Excellence in Sustainable Operations category, West Gosford based Chamberlain Group have almost repeated the performance at the 2020 HMA Awards.
The 2020 Awards have seen the Chamberlain Group walk away with the Excellence in Sustainable Operations Award for the second year with the citation:
"Chamberlain have developed and implemented a "sustainability strategy" with goals linked to their successful continuous improvement program.
Their 5-year plan has already provided benefits of reduced energy consumption, less waste, and less use of water and paper.
Development goals in line with making our world more prosperous, inclusive, sustainable and resilient. The elements included creating a strategy and executable long term roadmap, a policy and work instruction that all six sites could follow and align and created KPI's to measure and track," said Mr Sheekey.