Coast hosts Mars Food "SEEDS OF CHANGE" Roadshow
Posted by Edgar Adams on 1 August 2019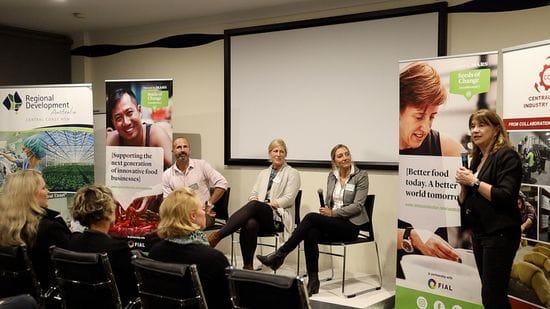 Central Coast Industry Connect in partnership with Regional Development Australia Central Coast hosted the Mars Food "SEEDS OF CHANGE" Accelerator Roadshow at the Ourimbah Campus in early July.
The Central Coast was the last of five destinations for the Roadshow that had travelled to Adelaide, Melbourne, Sydney and Brisbane and had attracted nearly 300 people.
The Central Coast, the only regional destination, punched above its weight, saw 50 people in attend the event.
Mars Food Australia launched its new SEEDS OF CHANGE Accelerator in May of this year with the aim to support the next generation of food businesses transforming the way we eat.
A $40,000 (AUD) grant is available to the successful applicants with $20,000 provided with no strings attached and up to $20,000 towards an agreed business growth plan.