Coast hung out to dry -
Posted by Edgar Adams on 14 November 2022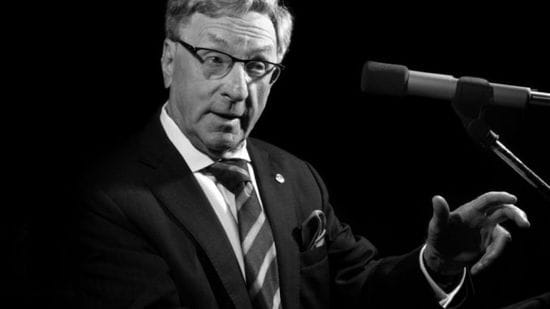 With a State Election due in March 2023 CCBR is reviewing the support that Central Coast has received over the twelve years that the Liberals have been running this state.
Not much is the short answer.
Apart from $600 million for Gosford Hospital, a $20 million contribution to the $72 million University of Newcastle Central Coast Medical School and Research Institute, $200 million on a new Wyong Hospital, $16 million for the new Warnervale Primary School, $640 million on major roads, $42 million for water and sewer upgrades in Gosford CBD and $10 million for a new Leagues Club Park on Gosford waterfront.
Meanwhile this state government during the term of its life has invested billions of dollars in Western Sydney, in new highways and trains, the Aerotropolis, football stadiums and more.
Added to this has been the mega millions invested in six Education and Employment Precincts but only a miserable $18 million for the Gosford Education and Employment Precinct announced as a promise at the last state elections by Premier Berejiklian.
As an indication of this government's largesse to Western Sydney in August the Government announced $157 for a Trade Hub at Meadowbank, $60 million for a footpath from Sydney Opera House to Parramatta Park. In June the Government crowed about the $1.3 billion they have handed Western Sydney for roads and major infrastructure projects.
In April this government handed $5 billion to the WestInvest Fund to "help fund and deliver transformation projects that will enhance communities and help create jobs."
Right from the start in March 2011 it became obvious that this government would have a total focus on Western Sydney. When they came into government the Liberal Party leader, Barry O'Farrell, Member for the Upper North Shore electorate of Northcott that subsequently became Ku-ring-gai, became Premier and appointed himself Minister for Western Sydney.
When Mr O'Farrell fell on his sword, Member for Manly, Mike Baird became Premier and continued as Minister for Western Sydney. When he resigned in 2017 Gladys Berejiklian, Member for Willoughby (a North Shore suburb), became Premier and appointed Member for Penrith Stuart Ayres Minister for Western Sydney until December2021 and now Member for Baulkham Hills David Elliott is Minister for Western Sydney.
This is evidence that the NSW Liberal Government has had a total focus on Western Sydney even though a vast swathe of this region is strongly Labor.
Opportunity for Labor
As we move towards the March 2023 State Election the State Opposition under their Leader, Chris Minns and Parliamentary Secretary for the Central Coast, Member for Wyong David Harris the Labor Party has the opportunity to turn the region's poor economic performance over the past three years (See Pages 16 and 17) around.
The new government has a huge task ahead of it. Under twelve years of Liberal Government we have seen a plethora of legislation and regulations that have stifled investment and development in the region.
Under this government we have seen the cost of getting a residential block of land to market pass $500,000 and then the buyer has to go through the hoops to get a Development Approval for just a 3-bedroom cottage. Absolutely outrageous!
The Coast's economy has stalled and while we can attribute this to the failed amalgamation of Gosford and Wyong Councils, this government has contributed in no small way and is equally culpable, if not more so.
As we move into election mode both parties are going to have to convince the people of the Central Coast that they understand the underlying issues confronting us all.