Construction starts on Medical School and Research Institute
Posted by Edgar Adams on 10 October 2019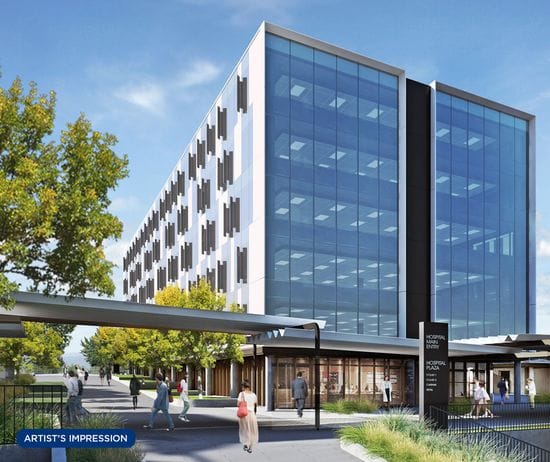 The Central Coast is on its way to becoming a world-class health, research and education precinct, with builder Richard Crookes Construction being announced as the winning tenderer to build the facility and construction commencing in September 2019 on the new $72.5 million facility atop the Gosford Hospital Car Park building.
Federal Member for Robertson Lucy Wicks, who has been the driving force behind the University of Newcastle's Central Coast Medical School and Research Institute, made the announcement alongside University of Newcastle Senior Deputy Vice-Chancellor Professor Kevin Hall and Chairman of Central Coast Local Area Health, Paul Tonkin, recently appointed Director of the Central Coast Research Institute for Integrated Care and Population Health, Professor Nick Goodwin, CEO of Central Coast Area Health, Andrew Montague and the Hon Taylor Martin MLC representing the NSW Government.
The new facility jointly funded by the Australian Government, NSW Government and the University of Newcastle will include a Clinical School to support the education and training of doctors and nurses, and a Research Institute to develop new approaches to integrated care.