Council determined to wreck Coast economy
Posted by Edgar Adams on 6 May 2020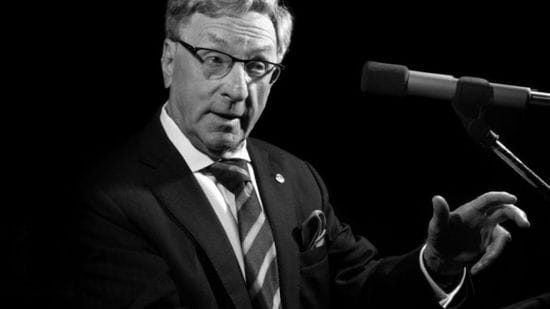 As the coronavirus wreaks havoc across our business community and we wonder how long it will take to recover it is essential that we do our best to maintain a positive attitude, because recover we will.
The Morrison and Berejiklian Governments are doing an incredible job of keeping the economy afloat and many businesses have them to thank for that.
Unfortunately for those in the retail and hospitality industries and the sectors that depend on them, this pandemic will see many businesses not survive. It is a sad fact that for many who have put their heart and soul into these businesses that they won't recover, and we feel for them.
Let us never forget that it is these people who are prepared to have a go who are the backbone of this country. They invest their life savings, work their guts out, depend on the sacrifices of their families for support to make their businesses work. They also employ a lot of people. So the ramifications on our economy will be massive.
OOO
As we struggle through these difficult months we also need to keep our minds on how we emerge into what will be a new world.
We will expect both Federal and State Governments to restart our economy but it won't work unless we all pull our weight, which means at a local government level our Central Coast Council has to do its part.
But are they capable? Are they at all interested?
Since being elected 42 months ago this Labor/Green controlled Council has shown predilection to destroy the region's economy:
They have refused to allow the Concept Plan for the Warnervale Airport to go on Public Exhibition, fearing that the public might like it.
They have breached a contract with an aircraft manufacturer who would have invested hundreds of millions of dollars and employed hundreds of people. The cost of breaching that contract has been kept from ratepayers but is in the millions of dollars.
They have set about making the Airport a dangerous place for aircraft to land and take off thereby putting in jeopardy of being closed down.
They have opposed the Intercity Train Maintenance Facility at Kangy Angy which will employ over 200 people. Fortunately the Transport Department overrode them.
They have prevaricated and lied about a Performing Arts Centre in Gosford to the point where it has been forgotten about.
They have made almost impossible to get a Development Application approved in the Somersby Industrial Estate where businesses want to build factories and employ people. In these instances protection of vegetation (in an industrial area!) is the excuse.
Finally, in a move to kill off any further development in the Gosford CBD the Mayor, on 9th December 2019, moved a Mayoral Minute opposing three major developments in Gosford (See Pages 8 and 9). These are the StHilliers, Lederer Group and Leagues Club projects. All would generate over a thousand jobs.
The Central Coast's building industry has the capacity to very quickly lift our region out of the economic situation we are now in. It has in the past and it can do it again.
The building industry is the largest non government employer in our region (see Page 16)
OOO
One project that this Council cannot stop is the construction of The Archibald in Gosford. This project was one of the first approved under the McKenna/Anderson Gosford Council.
Its taken a while to get off the ground but on its own will put Gosford on the map.
We are right behind the developers of this project who are showing great faith in Gosford.
OOO
Meanwhile, on a very positive note CCBR congratulates the Premier on setting up a new Department of Regional NSW and appointing Deputy Premier, John Barilaro as Minister.
More to the point though is that the Central Coast has been brought in as a region in its own right, along with the eight other regions in the state.
This is very good news for our region. Mr Barilaro is a straight shooter and a champion of regional NSW so we all look forward to working with him.
Of course, we now have the added advantage of having the Member for Terrigal Adam Crouch representing our region as Parliamentary Secretary for the Central Coast. The Premier abolished this position following the March 2019 election but brought it back in December.