Council redirects Government funding to kill off Wadalba East land release area
Posted by Edgar Adams on 11 August 2023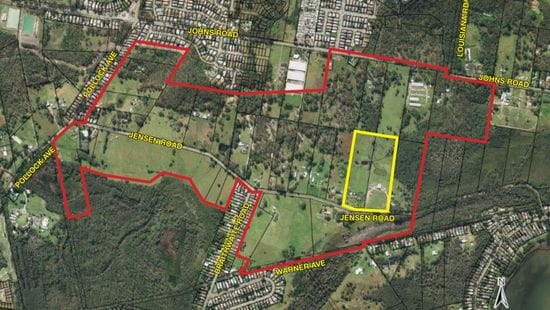 Central Coast Council has redirected a substantial part of a State Government Grant of $1.4 million from the Regional Housing Fund for the planning and design of sewer and storm water basin infrastructure for the Wadalba East Land Release Area (WELR).
The WELR comprises an area of some 143 ha of land with potential for 1,500 homes, originally announced by Wyong Council in 2012 and finally rezoned in December 2020 and becoming effective on 31 July 2021. It included a Wildlife Corridor of 20 metres through the land that eliminated about 300 home sites.
Following the rezoning the Land Owners took steps to their develop their land in accordance with an approved Masterplan for the WELR. Every Development Application has been thwarted at some point with one land owner now facing bankruptcy and others proceeding to the Land and Environment Court.
Meanwhile as part of the development of the WELR Council was required to carry out the planning and design of the sewer and storm water infrastructure.
Claiming that it did not have the funds to carry out this work the Government handed over the $1.4 million in accordance with the Regional Housing Funds objectives:
· To unblock and accelerate new housing capacity in regional NSW,
· To bring forward construction and the opportunity for jobs and economic activity in the short to medium term, and
· Support investment in critical development infrastructure and high-quality public open spaces projects
The Funding Agreement between the State Government and Council was executed by Council's Director of Environment and Planning Dr Alice Howe and a representative from the Department of Planning and Environment in September 2022.
Council then appointed a Project Manager to oversee the work who had no knowledge of the background of the project whatsoever.
Further, Council then awarded a contact to Terrior, a firm of 'collective architects and urbanists' with offices in Sydney, Hobart and Copenhagen at a cost of $595,170 to 'develop a masterplan for Wadalba East.
Other firms with a knowledge of the region were overlooked even though their price was much lower.
According to Terroir the Methodology for the project was De-risking Wadalba East Land Release with Phase 1 identifying a range of "Risks"
These ranged from bio-diversity data, BCAR issues, bushfire mapping, vegetation an endangered species and the 1 in 100 year flood mapping.
According to an email addressed to Central Coast Council CEO David Farmer and copied to Member for Wyong David Harris and a number of media outlets including CCBR by one frustrated Wadalba East property owner, Paul Hanna, "it is clear now that there has been a complete mismanagement of the funding provided by Alice Howe to pursue a somewhat personal agenda and more than likely will cause the funding to be exhausted without delivering its intended purpose (the planning and design of the sewer and storm water infrastructure)."
Mr Hanna says, " Thirteen years have been spent delivering the rezoning. I am certain the funding grant would not have been provided if it was noted on the application that its purpose was to revisit the rezoning and the Masterplan."
Mr Hanna continues, also of note and concern are "an email from Alice Howe which appears to acknowledge the funding has been used for ulterior purposes. A follow-on email then to State Government to get them to retrospectively change their funding description so it matched up with what Council went ahead and did."
OOO