Clynton Husband - Sapphire Aluminum
Posted by Phaedra Pym on 4 August 2021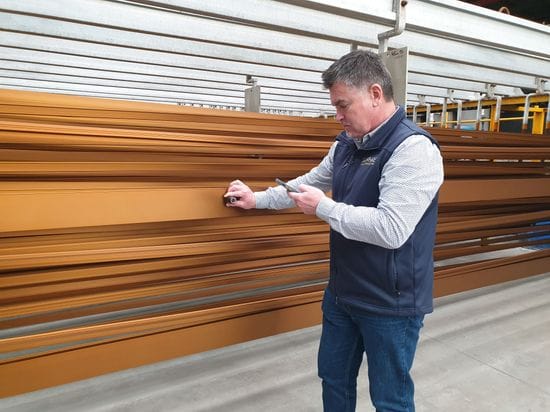 Think of some of the most monumental architectural buildings and structures in Australia and the world and chances are Central Coast manufacturer, Sapphire Aluminium, was responsible for the production of the internal and/or external aluminium cladding.
Today, Sapphire is trusted by award-winning architects for their quality, attention to detail, stringent processes, and outcomes that are as durable as they are beautiful, ensuring they leave a legacy for generations to come.
Bob Husband ran a shower screen manufacturing business in Sydney and refused to be satisfied with the substandard anodised parts so purchased an anodising plant and started producing top quality anodised products and found there was a strong demand. Sapphire Aluminum was born.
In 1995, the company moved to Somersby building a state-of-the-art manufacturing facility which enabled them to take on external façade work.
Clynton Husband took over as Managing Director in 2000 after his father suffered a serious motorcycle accident and one of the first things he did was to clearly document all processes.
"Only does documenting everything allow the team, which now stands at thirty, to control every step of the process and hence the outcome but it also ensures there is a detailed instruction manual in place should he need to transition out of the business for whatever reason.
"It means this company could continue for another forty-eight years; whether that's within the family or another form of ownership remains to be seen," he said.
Operating in a niche market, Sapphire is focused on bespoke projects where clients are seeking a particular look and finish for a monumental structure, such as a government infrastructure project, that needs to last the distance. Refusing to compete on price, they only work with clients who genuinely want the quality they offer.
"We're not here for forty-eight years by accident," said Clynton. There is always a place for quality in the market and that's our niche."