DA approved for private hospital at West Gosford
Posted by Edgar Adams on 7 June 2021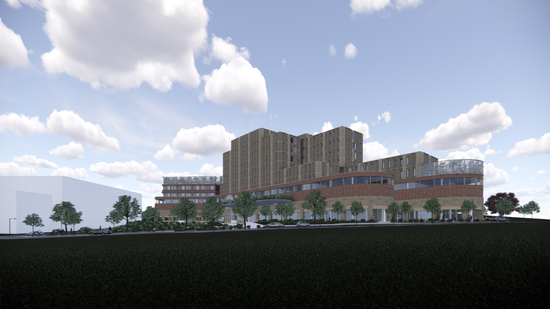 A new private hospital will be built at West Gosford following the State Government giving approval on 14th May that could see construction start towards the end of next year.
Northside Private Hospital will form part of a larger Northside Medical Precinct located on the former Ausgrid depot on corner of Racecourse Road and Faunce Street, West Gosford and within one kilometre of the Gosford Hospital with an area of 3.1 hectares.
AA Crown Holdings Director, Marcelo Ramirez said that the company expects to announce an operator for the hospital in the next few months.
The first stage of the hospital will 11 storeys with 238 beds and will include state-of-the-art facilities including intensive care and operating theatres and parking for 300 cars.
In addition to the new private hospital, the Northside Medical Precinct will also offer a range of new, purpose-built facilities ranging from commercial, retail, and residential spaces. "Together, the entire site will provide a range of complementary services to support all owners, tenants and visitors to the site," said Mr Gunasinghe.