David Evers and Troy Marchant – AdviceCo
Posted by Edgar Adams on 4 May 2022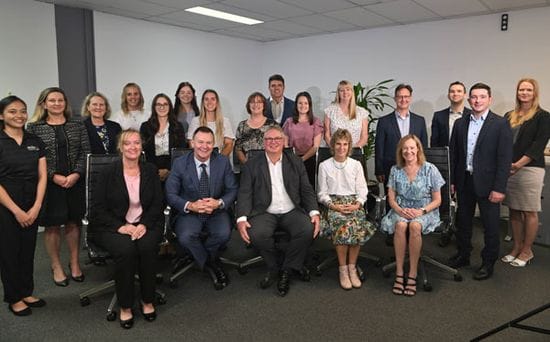 AdviceCo Chartered Accountants roots go back to the mid 1980's with National mid-tier accounting firm Love & Wallace. Love & Wallace had a branch office servicing some of the Central Coast's larger companies such as Sterland Bros and Kingstone Homes.
After a change in leadership in November 2016, the business rebranded to AdviceCo Chartered Accountants & has gone on to become one of the leading business advisory firms on the Central Coast with close to 30 staff.
Managing Director David Evers joined the business in 1986 while I was studying Commerce at Newcastle University
In 2009, AdviceCo partnered with Countplus – a national accounting firm aggregator listed on the Australian Stock Exchange.
Director Troy Marchant joined AdviceCo re-joined the business, after a stint working in the UK with Deutsche Bank, to help setup a Business Coaching division offering workshops & seminars to small business.
"Since 2016, we have capitalised on our strengths and gotten rid of our weaknesses, the old leadership model was broken and road blocked. We needed to re-invent, which we did successfully."
With that, the scene was set for the practice to provide a holistic advice service to clients and to encourage staff to become a part of the business. In rebranding AdviceCo, David and Troy set their business plan in four core values for the firm's future - They call them "the 4-Pillars": Clients, Team, Shareholders and Community.
AdviceCo's Board of Directors is made up of David Evers as Managing Director, Troy Marchant and other representatives from Countplus, including respected industry figure, David Smith, who is the Board's Chairman.