Who are we?
Posted by Edgar Adams on 10 October 2019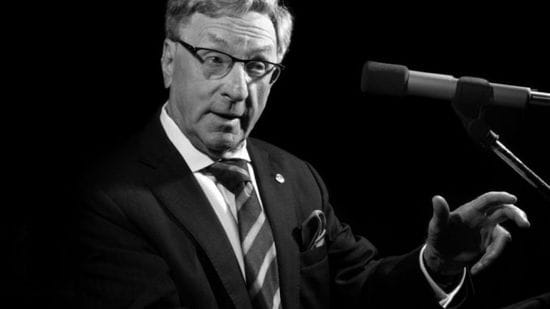 This is a question that many people ask about the Central Coast. Are we a region, meaning are we a 'country' region, or are we part of Sydney and that means being part of the Greater Sydney Metropolitan Area?
Logically one would think being 70 minutes from the Sydney CBD would be a good qualifier compared with 90 minutes to Penrith.
Well a 2015 Act of Parliament specifically excludes us from the GSMA.
The Greater Sydney Commission Act 2015 includes all the Local Government Areas of Sydney including the Blue Mountains, Hawkesbury and Wollondilly. It does not include Wollongong and it does not include the Central Coast.
So we must be a region I think!
We now have a Deputy Premier from the National Party who is Minister for Regional NSW and that means everywhere except the Greater Sydney area and everywhere else in NSW obviously. But not the Central Coast.
Until the State Election the Central Coast was due to get a cut from the sale of the Snowy Mountains Hydro and that was $400 million for infrastructure investment which we desperately need.
That got the chop the day the Deputy Premier became Minister for Regions. He obviously doesn't see the Central Coast as a region. Why would he?
So here we are, a Labor Party stronghold with a Liberal State Government made worse by a Labor/Green Central Coast Council that is practicing toxic party politics and refusing to engage with the State Government.
The Government therefore uses this as an excuse to avoid all issues that normally they would be responsible for.
There was a time when we had a Minister for the Central Coast but that was downgraded to Parliamentary Secretary for the Central Coast and then abolished.
So no one in Government has any responsibility for this part of the world which has a population of 346,000 and forecast to grow to 415,000 by 2036.
Meanwhile we have a State Government that is constantly hand-passing the ball on issues like Warnervale Airport and a university campus in the CBD of Gosford.
The end result of all of this is that business is losing confidence in the Central Coast.
One of the most frustrating aspects of doing business on the Central Coast, if you are dependent on that finite market of about 346,000 people is that you are stuck in the local economy.
So it is logical that we need to support those businesses with the potential to grow and that means when they need to extend their factory or warehouse they are given every encouragement. Likewise with property development. Our building and construction industry employs and trains a lot of people.
So the question for those businesses stuck in the local economy is how to grow and prosper in a marketplace that is struggling.
The answer is simple. Create an environment for business to grow and employ more people. Forget welfare, this is about people being paid real wages and the more they work the more money they get which flows into the economy.
Encouraging business means creating confidence and it is at the point that government has to set the pace in spite of the games being played by the Central Coast Council.
Fortunately for the Central Coast the former Minister for Planning Anthony Roberts put in place enough controls to that will see major projects get approved and the current Minister for Planning Rob Stokes has introduced a Local Planning Panel that will consider all Development Approvals over $5 million.
That will take effect from early 2020.
Having said that it is time that the Central Coast business community stood up and took action and accepted responsibility for the future. They did that in Western Sydney 20 years ago and look what is happening out there.
Edgar Adams