Erina Fair stake hits the block
Posted by Edgar Adams on 9 October 2023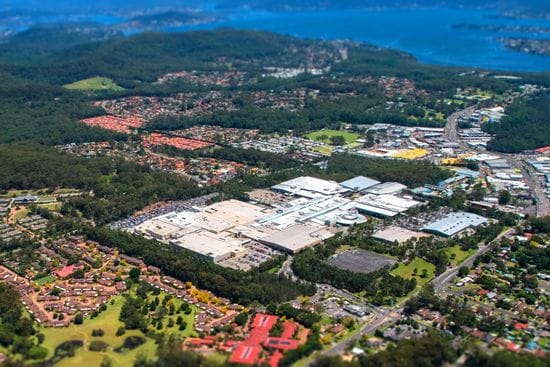 South Korea's National Pension Service has placed its 50 per cent interest in Erina Fair shopping centre on the market through agents CBRE.
Along with SKNPS Erina Fair is co-owned by Lend Lease's Australian Prime Property Fund having acquired its interest around ten years ago from GPT Group when the centre was worth about $800 million.
Erina Fair is one of the largest regional shopping centres in Australia being rated #21 out of ninety-one Big Gun shopping centres with a Gross Lettable Area is 114,993 sqm by Shopping Centre News in 2022.
The land holding with frontages on Terrigal Drive and Karalta Road covers a total of 48 hectares including a 1.64 Ha lot on the intersection of Terrigal Drive, The Entrance Road and Penrose Avenue.
SCN's Big Guns review of shopping centres nationally revealed that in 2022 Erina Fair saw 10.83 million shoppers go through its doors with an average customer spend per visit of $69.99.