ET Australia - Preparing students for the World of Work
Posted by Edgar Adams on 14 December 2020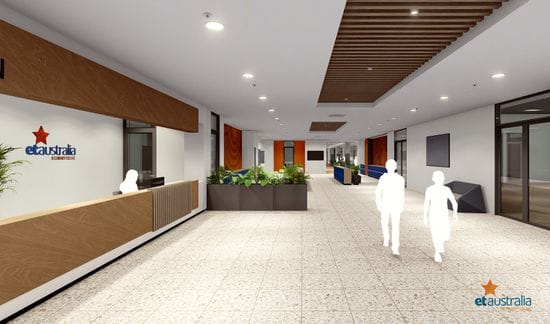 Construction has commenced on two new school sites in the centre of Gosford.
ET Australia, an independent high school and adult training college, has started a major refit to the former Aldi supermarket site in the Imperial Centre in Gosford CBD in time for the start of the 2021 school year.
It is one of two new campuses the innovative school is creating to meet demand from Central Coast, Lake Macquarie and northern Sydney families.
ET Australia currently has 170 Year 7 to Year 10 students at its existing Gosford campus.
The new Year 7 to Year 10 campus and a new campus for Year 11 -12 at nearby 125 Donnison Street Gosford will allow the school to cater for 100 additional students, 80 of whom will be in Years 11 and Year 12.
The refit and construction is being carried out by local builders North Construction & Building.
The Morrison Government will provide $1 million towards the two projects through the Capital Grants Program, which provides funding for non-government schools to improve capital infrastructure.
Announcing that grant Federal Member for Robertson, Lucy Wicks, said, "ET Australia Secondary College in Gosford has a wonderful school community, and these newly refurbished facilities will further enhance the learning environment."