ET Australia opens new Secondary College
Posted by Edgar Adams on 9 April 2021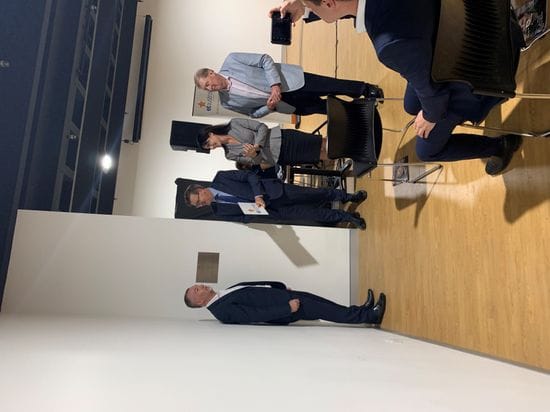 Federal Minister for Education and Youth Alan Tudge and Member for Robertson Lucy Wicks opened ET Australia's Secondary College in the Imperial Shopping Centre in Gosford on 12th March.
Minister Tudge was joined by Imperial Shopping Centre owner Paul Lederer, Chairman Graham McGuinness and CEO Tony Mylan along with students and staff at the event which highlighted the valuable work being done by ET Australia on the Central Coast.
The new learning facilities including new classrooms, a science lab, two computer labs, breakout study areas, and learning enrichment rooms were built in record time by local builder North Building and Construction on the site of the former Aldi supermarket in the Imperial Centre
The school has two new campuses in Gosford for up to 300 students across Years seven to 12 Students will have a unique opportunity to be able to participate daily in the retail environment of a shopping centre. Plans are underway for students to gain hands-on retail and business skills
through the provision of work experience placements with retailers that may lead to part-time after school jobs.
"This will give students a competitive advantage in their education as a result of being located in the heart of the Imperial Shopping Centre retail precinct and being able to interact with the retailers," said Mr Lederer