Former Gosford Council legacy putting Coast on the map.
Posted by Edgar Adams on 3 July 2023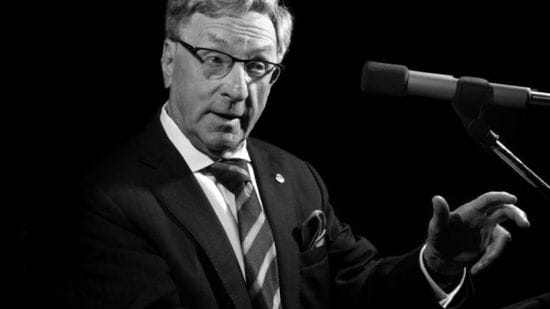 It was a very small window, just three years, during the time of the McKinna/Anderson Council that would change Gosford.
Prior to that Gosford Council, for over 40 years opposed almost every development proposal that came its way.
Today, we are seeing what that Council achieved.
With twelve cranes working across the CBD, and a few more to come in the next six months, Gosford and the Central Coast is making news on the national RLB Crane Index®. See Cranes Galore in Gosford on page 5.
A measure of the strength of the economy this Index is showing Gosford as a stand-out compared with other regions around Australia. More importantly though Gosford is presently the only location on the whole Central Coast that is moving forward and showing there really is a future for our region.
Meanwhile, elsewhere on the Central Coast anyone looking to invest in our future is being treated almost like a leper by our Central Coast Council.
It is a said indictment that in a region where people put such a high value on livability there are so many who struggle to find somewhere to sleep at night.
All because our Central Coast Council sees trees and squirrel gliders as more important than housing.
In our June issue we reported on the frustrations of developers trying to a Development Application through Council.
This month we highlight the festering sore that is the bringing to market some 650 home sites at East Wadalba and how Council has obstructed this development at every opportunity. See Page 11.
Homes (trees) for squirrel gliders and nesting spots for the odd holidaying swift parrot which comes from Tasmania is far more important than the needs of those people in our community.
With East Wadalba there are a whole host of issues that go to the heart of this council's activism and incompetence.
While Council is increasing our rates, they refuse to understand that increasing the Rate Base, by approving these sub-divsions would add substantially to their income.
The East Wadalba proposal with around 650 lots would add some $1.5 million annually in rate income for Council.
Oooo
And while the Central Coast Council does all it can to hold back our economy, our next-door neighbour, Lake Macquarie Council is powering ahead rolling out the red carpet to new businesses and investors.
One case in point is the growth of the Morisset industrial area just 25 kilometres north of Tuggerah.
Morisset is soaking up investment like a sponge. Our story on Page 18 says it all.
Ooo
Finally, our congratulations to property developer John Stevens who went to school on the Central Coast and grew up here and founded one of the most successful property development companies in Australia – Stevens Group.
Last month John Stevens was inducted as the 2023 Hunter Valley Tourism Industry Living Legend.
One who would rather fly under the radar Mr. Stevens' investment in the Hunter Valley certainly justifies this well-earned aValley,e.
Also, this month we congratulate two Kings' Birthday Honours recipients: Peter Lawley AM and Yvonne Crestani OAM, Mr Lawley for his work with Legacy and Mrs Crestani for her fund-raising efforts providing nursing scholarships and encouraging young people to join the nursing profession.
OOO
Finally, as we move into July, CCBR is proud to enter its 34th year of publication. Our first issue was June 1990.
Our mission from the outset was to support the Central Coast business community by reporting on local business news as well as taking up issues related to business.
In doing this we have always seen that the growth of our economy is paramount. A growing economy means a growing business base.
Our thanks therefore go to our advertisers, subscribers and supporters who have ensured our success over all these years.