Gibbens awards contract for $26m ING call centre building
Posted by Edgar Adams on 9 April 2020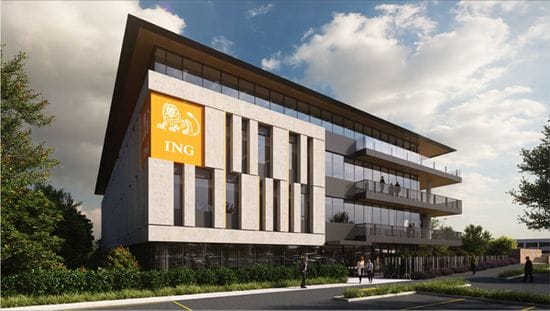 Central Coast property developers, Gibbens Group have awarded the contract for the construction of their $26 million office building project at North Wyong to Erina based builder Stevens Construction.
Construction will commence in June/July with completion in June 2021 and will create 350 jobs during construction.
Gibbens Group CEO, Matthew Gibbens, said the company had executed a long-term lease with ING for 3,600 sqm of space over three levels including the ground floor for a call centre and staff parking and will accommodate 600 people.
(ING have operated a call centre at Tuggerah Business Park for the past 25 years and will relocate when the project is completed)
The Gibbens Group are also developing Lisarow Business Park at 900 Pacific Highway, Lisarow, Gibbens in mid-March signed a Heads of Agreement with a large bottling company looking to relocate from Sydney with 150 new jobs for the Central Coast.