Gosford Central nearing completion
Posted by Edgar Adams on 3 July 2020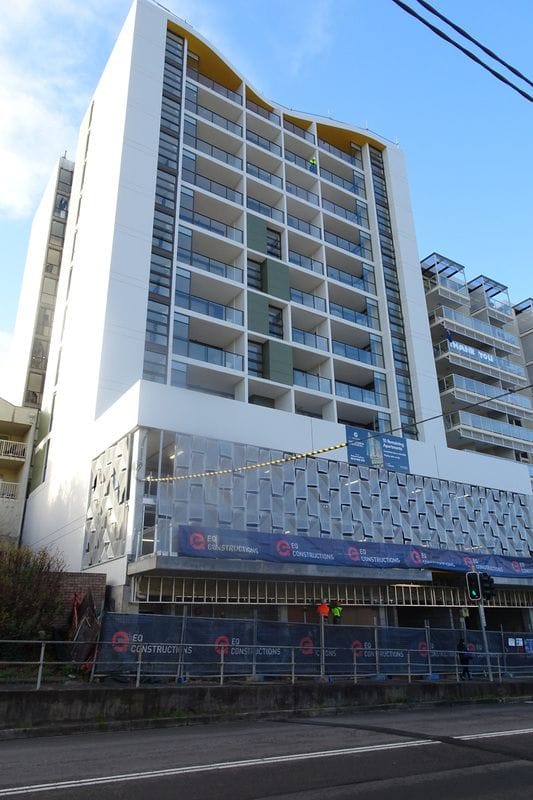 Sydney apartment developer, EQ Projects, is on track to complete their Gosford development by the end of August.
Gosford Central at 277-279 Mann Street, Gosford is opposite Gosford Railway Station and comprises 57 units in total plus two ground floor commercial retail shops.
The 13-level $30 million project was approved in 2014 during the time of last days of the McKenna / Anderson Gosford Council when it was approved as a 52- unit development.
EQ Projects acquired the site after the DA approval and moved quickly to develop the site.
EQ Projects Director Andrew Young said, "Gosford Central is our first development on the Central Coast. We were drawn to Gosford by its magical waterways, countless recreational attractions and lifestyle offering."
Richard Faulkner from sales agents Gittoes East Gosford said that 49 units of 1, 2 and 3-bedrooms have sold at prices ranging from $490,000 to $535,000
"There has been a range of buyers from first home buyers, down sizers and investors with the majority coming from Sydney," Mr Faulkner said.