Government silent on new TAFE campus for Gosford – will Labor commit?
Posted on 6 February 2023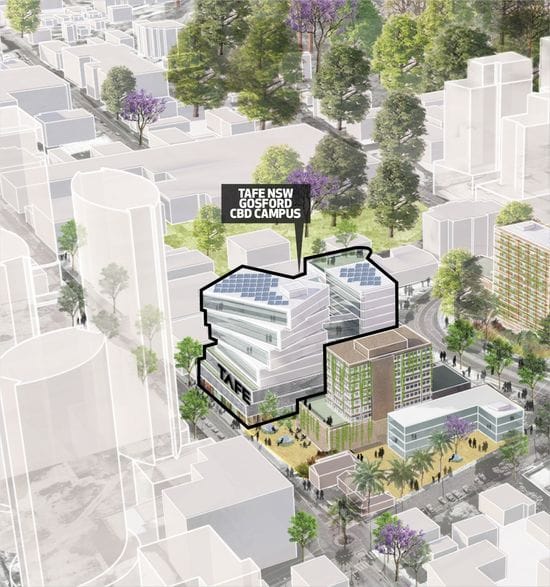 In early November 2021 Landcom announced that it would investigate building a new, state-of-the-art TAFE NSW campus in the heart of Gosford CBD to be developed by Landcom.
At that point Landcom was negotiating with Central Coast Council to buy the former Gosford Council Chambers building and adjacent land which would be the site for the new TAFE
And then…. all quiet. For intents and purposes, the November 2021 Landcom announcement appeared to be a furphy.
By early December 2022 – a year later – Council Administrator, Rik Hart, came out issuing a deadline for the state government to buy the property.
Further, he gave the government until 31 March 2023 to complete the purchase (note that there will be a new government by the end of March).
Procrastination the name of the game
With a 12-month delay in progressing this proposal it appears Mr. Perrottet, and his government are procrastinating the same way they did with the University of Newcastle Gosford Campus that took three years for them to come up with the $18 million they promised in February 2019.
So, the question now is will a Minns Labor Government proceed with the proposed plan given that it ticks a lot of boxes:
o The present TAFE being over 50 years old is no longer fit for purpose. A new TAFE with state-of-the-art learning facilities and covering a wider range of trades is desperately needed in Gosford,
o Provides for additional space for the Central Coast Conservatorium of Music,
o Redevelop the old TAFE site for much needed affordable housing