Government stalling on $5m grant funding will negate recent residential zoning releases
Posted by Edgar Adams on 6 February 2023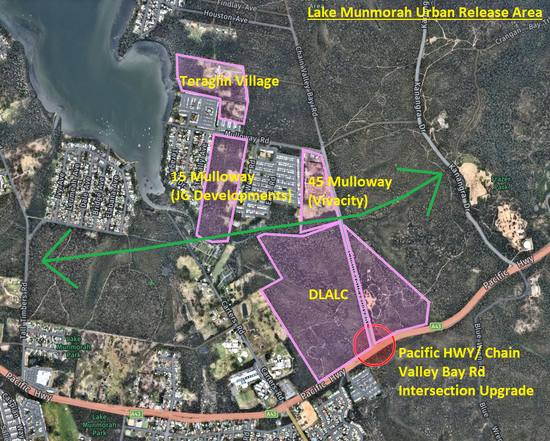 A significant component of the Plans for 1,300 new homes to be built in the Doyalson / Lake Munmorah area may come to nothing as the State Government prevaricates over funding for an upgrade of the Pacific Highway / Chain Valley Road intersection at Lake Munmorah.
Three landowners, Vivacity Property, JG Developments, and the Darkinjung Local Aboriginal Land Council are anxious to get moving with their projects that will see over 800 homes built at Chain Valley Bay with Vivacity saying they could start construction of 270 homes immediately.
However, the one sticking point is the cost of upgrading the intersection estimated by TFNSW to cost $6.7 which is already failing the existing population (many elderly residents).
While the three landowners are prepared to contribute $1.7 million, being their proportional share , the government needs to come up with the remaining $5 million.