Green light for Gosford Campus – at last!
Posted by Edgar Adams on 6 March 2023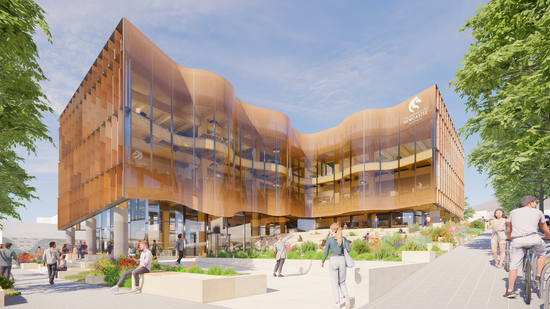 Monday 20th February will go down as one of the most important days in the history of Gosford. It follows the final execution of documents between University of Newcastle and the NSW Government late on Friday the week before that will see a new $56 million university campus established in the Gosford CBD.
The agreement between the University and State Government provides for the handing over the Mitre10 site in Gosford for the new campus plus funding of $18 million being the government's contribution to the project.
Monday's announcement was the climax of a long battle to get the state government to support University of Newcastle's proposal that will see it contribute $22 million in partnership with the Federal Government contributing $18 million and State $18 million plus the Mitre10 land.
In thanking the Minister and the Government for their support Prof. Zelinsky said that more than 900 students are expected to be studying at the campus within the first decade of operation.
Courses that have been identified to be offered include allied health, bioscience, digital transformation, teaching, business, and innovation with the doors expected to open for the second semester in 2025.
Prof Zelinsky said, "Last year we had 37,000 students at our University and more than 3,500 studying on the Central Coast."
When completed in late 2024 the Gosford Campus will secure Gosford as an education and innovation hub.