Hong Kong based investor buys major development site at Woongarrah
Posted on 1 April 2019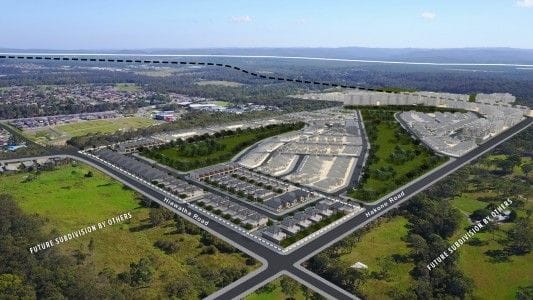 A Hong Kong based investor has paid over $6 million for a 5.665 Hectare residential development site at 224-234 Hakone Road, Woongarrah following an Expressions of Interest campaign through Sydney agents Matrix Property Group.
The site is on the corner of Hiawatha Road with a boundary of 190 metre and Hakone Road with a boundary of 450 metre.
Caverstock Group, an established Sydney property development and project management services company, has been appointed development manager.
It is understood Caverstock are preparing a Development Application for 100 lots to be lodged with Central Coast Council in the near future.
The property adjoins three similar development lots in Hakone Road that have been bought and developed by Allam Homes who recently had a Development Application approved on two of these for 115+ home lots.
It is within the Warnervale Town Centre masterplan precinct that includes the proposed Warnervale Town Centre, Warnervale GP Super Clinic and Mary McKillop College