Housing industry Summit discusses housing crisis
Posted by Edgar Adams on 10 October 2022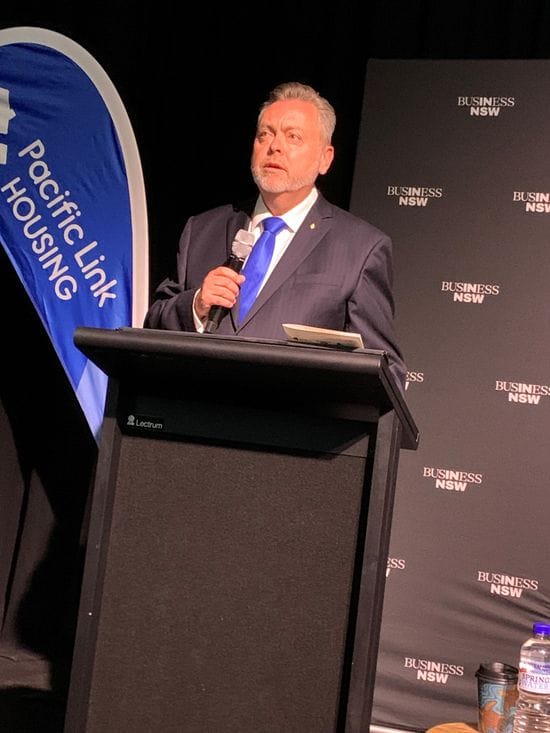 Housing affordability options for Central Coast workers and the crisis that some 30% of local residents now face was the focus of some 150 local community and business leaders as well as local politicians at the Central Coast Housing Summit in early September.
Also contributing to discussion were representatives from the Central Coast Local Health District, Central Coast Council, University of Newcastle, Urban Development Institute of Australia Central Coast Chapter and the Darkinjung Local Aboriginal Land Council which is the largest private landowner on the Central Coast.
Minister for Housing Anthony Roberts MP announced that an Urban Development Programme would be extended to the Central Coast. Mr Roberts said, "this Programme will take charge of the co-ordination and delivery of a steady supply of housing, jobs and infrastructure on the Central Coast."
A Panel comprising Larissa Llowarch from Key 2 Realty and Scott Mclachlan from CC Local Health District and Brendan Moyle from the Darkinjung ALC spoke of the issues confronting the Central Coast.
Central Coast Local Health District CEO, Scott McLachlan , commented that the Central Coast health district looked to employ 600-700 more people each year to meet the growing demand on health services, with around 70 per cent of those expected to come from outside the region. A third of those will struggle to find housing so it will be an extreme challenge in the next few years," he said.