Ian Lamont - LWM Group
Posted by Phaedra Pym on 4 September 2020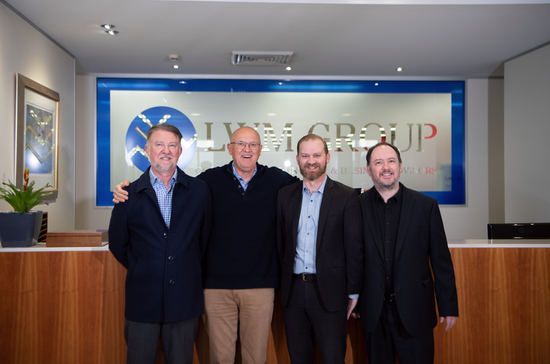 Ian Lamont lives by the rule of 72.
The chartered accountant, business adviser and founder of the LWM Group in Gosford says this simple yet highly effective rule, which involves joint venture investments in hand-picked commercial property, is central to the long-term financial success and prosperity of every one of his clients, as well as his own.
A man of great integrity and strong work ethics who has lived and breathed accounting for almost fifty years, Ian is a firm believer in treating others as you would treat yourself.
This is a core philosophy instilled throughout the LWM Group. It's also one of the key reasons so many of Ian's clients, including those who have moved elsewhere and many of the Central Coast's most prominent and respected businesspeople, have stuck with him for more than thirty years.
Today he is a consultant to the group, which is now owned by partners Matthew Moore (Managing Director), Sean Mulligan and Simon Hardie. This is Ian's story, including an insight into his rule of 72.
The son of a real estate developer, Ian became a practicing accountant in June 1974 when he joined the largest accounting firm in Gosford, Armstrong Goff.
In 1979 he moved out on his own and subsequently founded the LWM Group that now consists of a team of thirty accountants and ten administrative staff. All accountants work in teams, reporting to one of the three partners, with each team working independently from the other and
performing the full range of accounting and business advice services for their 100% commercial clientele