Its on! The fight for Warnervale Airport
Posted by Edgar Adams on 3 September 2019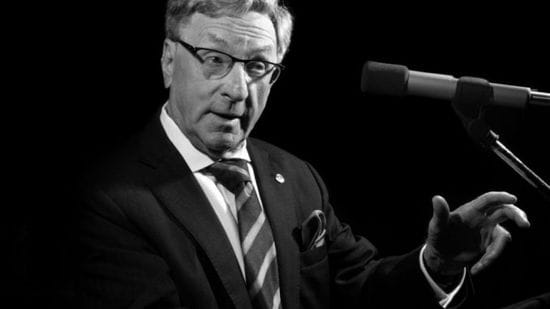 But first. I have been asked why I continue to pick on the Central Coast Council. I don't. I pick on the Central Coast's Councillors. Council's staff are doing a good job under very difficult circumstances.
My point is that regional economies are for the most part controlled at local government level. The state and federal governments set the macros but it is local government that sets the parameters for economic and social well-being both now and into the future.
Here on the Central Coast we elected a mob of mostly political boofheads who could well be described as economic vandals.
At their 26th April meeting the Labor/Green councillors enthusiastically supported by their greenie Mayor declared a Climate Emergency.
While these people who believe in fairies at the bottom of the garden are trying to save the planet they are well along the way to destroying our regional economy.
An economy with the highest level of youth unemployment in NSW and an overall unemployment rate (December 2018) 5.35%.
By the way this does not take into account under employment or those people forced to travel great distances from home to work.
They care not a jot for any of our residents who unwittingly voted them in. And bear in mind some, including our Mayor, only scraped in on preferences.
These people with their ideological agendas have forced our once flourishing building industry into a severe decline by making it close to impossible to get a DA through and as for residential sub-divisions, those that do get through are proving to be highly expensive because of all the hoops that a developer must go through to get a block of land to market.
The Coast's tradies are now filling up the Expressway going to Sydney and developers have moved their focus elsewhere to local government areas who welcome them.
OOOO
The fight for Warnervale Airport
The fight (and it is a fight) for Warnervale Airport started almost 30 years ago when Wyong Council approved it being developed as a Regional Airport.
In the dying days of the former Wyong Council commissioned a $450,000 Central Coast Aviation Hub Concept Plan. With 500 pages it was extensive and was completed by the Administrator of the new Central Coast Council who wimped out on approving it, instead leaving it to the new Council.
It shows beyond doubt that this Aviation Hub would be a massive economic driver for the region. In fact it attracted an aircraft manufacturer who signed a lease to build a $100 million plant on the airport employing some 200 people.(CCBR has checked this person out and he was for real.)
The new Council has refused to allow the public to see this Concept Plan and in recent months has moved to close down the airport altogether by making it a dangerous place to land or take off from.
This was the final straw and it bought the Central Coast Aero Club which had quietly operated there for 50 years out into the open.
The Council meeting of 12th April 2019 will now go down in history as the day the community saw through the devious plans of the Labor/Green alliance that controls this Council to the detriment of the over 310,000 people who live on the Central Coast.
Read our report on Page 15.