Jenny Harwood - Harwood Chartered Accountants
Posted by Phaedra Pym on 5 February 2021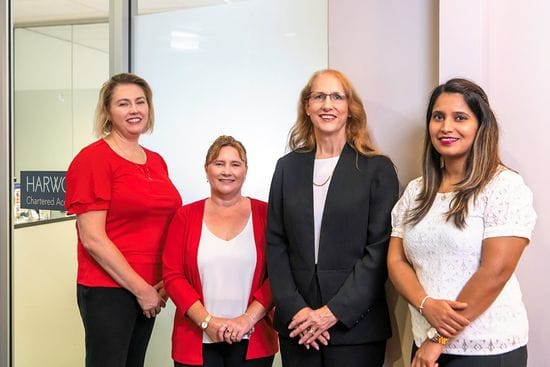 Celebrating thirty years in business this year, Jenny Harwood is a highly experienced local Chartered Accountant, registered auditor and accredited Chartered Accountant reviewer known for her proactive, forward-thinking approach.
As founder and Managing Director of Harwood Chartered Accountants at Erina, Jenny admits that, while she loves the profession, it is a tough industry to work in on the Central Coast because there are so many accountants for the size of the population. However strategic decisions and outside the box thinking have allowed Jenny to not only survive in practice, but thrive and continue to grow, despite a period of turbulence following a business decision that taught her the value of charting her own course.
After completing her accounting degree by correspondence, she worked for local firms Coopers and Lybrand in Gosford and Harmer and Cassin at Umina where she was inspired by Daryl Harmer, who she regarded as a role model.
After four years gaining all-round experience and her CA and auditing qualifications at Harmer and Cassin, Jenny resigned to start her own practice.
In the late 1990s she decided to complete an MBA to give her an extra edge in business. "Completing the MBA gave me another type of education that was different from the technical education I'd had before.
By 2005, Jenny had built up a successful $2 million plus practice through acquisition and hard work. She was approached by the director of a large multidisciplinary regional firm to join forces.
Three years later, she returned to sole practice. "You either work in that big group atmosphere or you don't. It wasn't for me," said Jenny.