John Singleton continues investing in the Central Coast
Posted by Edgar Adams on 5 July 2022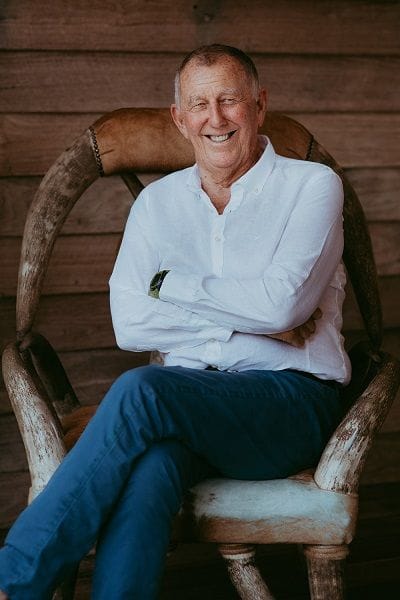 John Singleton's confidence in the future of the Central Coast continues as he recently unveiled his latest investment plans for the Central Coast with a luxury boutique hotel at Mt White and restoring the former Hawkesbury Inn to its former glory as well as a 40-60 room motel alongside the Elanora Hotel at East Gosford.
With the first stage of his long term plans for the boutique lodge having been approved by Central Coast Council, Mr Singleton aims to proceed with what he calls a "10 star" restaurant and 20-room boutique hotel.
Meanwhile, having bought the Elanora Hotel in 2019 carrying out substantial multi million dollar renovations to the property, Mr Singleton is now working on a 40-60 room motel to compliment the hotel.
He is also totally renovating The Bon Pavillion restaurant in Gosford at present with a complete refit that will transform it into a bar and steakhouse. Plans are for it to reopen in August which will be a boom for the Gosford CBD.
Mr Singleton's confidence in Gosford's future has seen him in recent years invest millions firstly the $35 million Bonython Tower in Gosford, the first major investment in Gosford in over 30 years and the Bon Pavillion restaurant. In December last year the Ravello Residences, with 40 luxury apartments on the Gosford Waterfront.
In 2018 he opened Saddles Restaurant at Mt White on a 10 hectare property near his home Strawberry Hills, which has become an iconic destination judged by Conde Nast as the most beautiful restaurant in the world.