Long Jetty motel property brings $5.1 million.
Posted by Edgar Adams on 6 November 2023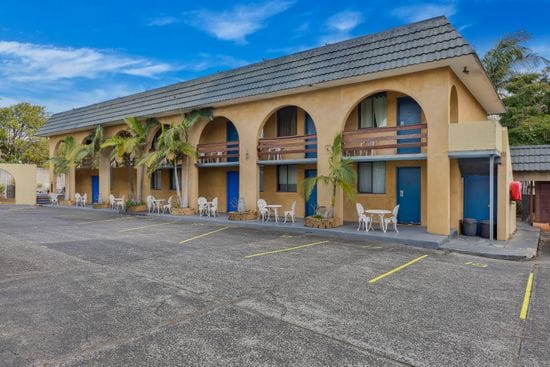 A Sydney investor has paid $5.1 million for a motel property at 309a The Entrance Road, Long Jetty at an auction in early October that saw ten registered bidders attend.
Chris Lamont, Principal at Brand Property The Entrance who conducted the auction said that the buyer plans to refurbish and reestablish the property as a motel which has not operated as such since 2017.
Built about 40 years ago and originally known as The Reef Resort Motel the 3,349sqm property is on the corner of The Entrance Road and Oakland Avenue, Long Jetty and comprises:
30-room motel in 3 separate buildings, Inground pool, Large 3-bedroom manager's accommodation, Commercial kitchen and Breakfast area.
The property sold after a 38-day campaign.