Manufacturing Commissioner talks to Coast manufacturers.
Posted by Edgar Adams on 6 November 2023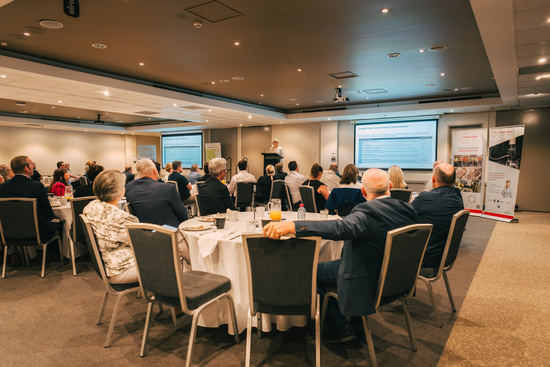 The NSW Modern Manufacturing Commissioner, Lisa Emerson MSc made her second visit to the Central Coast this year addressing 52 senior executives representing local manufacturers, government, and the education and training sectors at a breakfast seminar at Mingara Club in mid-October.
Ms Emerson said manufacturing was a key economic driver for the region. She shared her perspective on challenges and opportunities for Australian manufacturers and her view that greater connectedness and collaboration between stakeholders is a critical enabler to innovation and industry growth.
Ms Emerson provided a Snapshot of Manufacturing on the Central Coast that shows:
· Number of manufacturers – 1,014 (28,478 total businesses in region)
· Total output - $3.825 billion (ranked No. 2 after construction $4.08 billion)
· Value add - $1.205 billion (Ranked No 3. Health and Social Care No. 1 $1.78 billion)
· Export value - $1.62 billion (Ranked No.1)
NSW remains Australia's largest manufacturing state with one-third of all manufacturing businesses located in the state employing 16,464 people.
Since her appointment in September 2022 Ms Emerson has been developing the state government's Modern Manufacturing Strategy and to advocate for manufacturers, listen to industry and hear and understand the issues, and advise government on solutions.
Ms Emerson said that the upcoming Central Coast Industry Festival to be held on 6th and 7th March 2024 is an opportunity to strengthen networks, accelerate knowledge sharing and problem-solving as well as to help fuel the talent pipeline for industry.
She said that she was pleased that Investment NSW is a major sponsor of the 2024 Festival.
Also speaking at the event was Scott Goold, Deputy Director Regional Development who provided an overview of funding available for regions through the Department of Regional Development.