Manufacturing does have a future!
Posted by Edgar Adams on 11 November 2019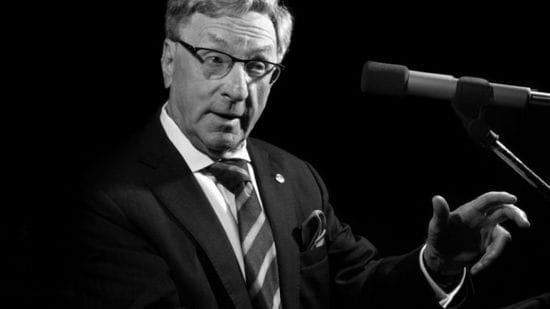 Last month this Editor had the privilege of attending the opening of the new CSR-Hebel Autoclaved Aerated Concrete facility at Somersby, the most advanced AAC production facility of its kind in the world.
CSR invested $75 million in this plant an indicator of their confidence in supplying into Australia's construction industry but also, and more important for us this was an expression of their confidence in our region the Central Coast.
And, CSR's Chairman John Gillam said as much about the Central Coast.
There were some 200 guests including staff, customers and guests from around Australia and oversees.
It was a big event and CSR were very proud to show the new plant off.
However, what I found most disappointing, and a disgrace, was that no politician was there. Not from Council, or any of our state or federal representatives.
CSR Hebel built their first plant in Australia at Somersby, alongside the new plant, 30 years ago and they employ around 140 people (local people).
It is these people who are contributing to our regional economy.
By the way it took the company years to get approval from Council as there was a tiny amount of "Somersby Mint Bush" on the site which they had to preserve. It went to the Land and Environment Court and they negotiated a settlement which allowed them to get approval.
This facility is smack bang in the middle of the Somersby Industrial Estate note the word 'industrial'. And yet we have greenies in Council who consider that no vegetation should be disturbed when building.
These people are more interested in growing trees and weeds than providing jobs to the residents of the Coast.
CSR did not get one thanks from anyone in the region for investing their $75 million.
Well we at CCBR are saying thanks and congratulating CSR for having faith in our region.
---
While on the subject of manufacturing on the Central Coast we congratulate the Chamberlain Group (See Page 13) for their magnificent win at the Hunter Manufacturers Association's 2019 Manufacturing Excellence Awards.
The Hunter Manufacturing Excellence Awards are amongst the most prestigious awards in Australia and are solid evidence that Australian manufacturers are leading the way nationally and internationally. They are leaders and innovators with a business strategy that is future-focused and agile.
This is particularly so in the Hunter, Central Coast and North Coast where we have a highly diverse manufacturing industry.
Here on the Central Coast in 2018 there were 925 registered manufacturing businesses and while a majority a quite small they contribute there are those that are quite large with 58 employing between 20 and 200 employees.
It is unfortunate that our politicians and bureaucrats continually write this sector of the economy off when they simply have no knowledge what is going on.
Manufacturing contributes more to our economy than cappuccinos do by a very long way. We should be doing all we can to encourage this very important sector.
---
Finally, our congratulations to Councillor Lisa Matthews who was elected Mayor of Central Coast Council in late September. Let us hope that the final year in the life of this Council changes from one of abject negativity where the focus was on politics and crazy green issues to one where the interests of the people of this region are put first. And by that I mean ensuring that the focus will be on creating job opportunities for the people of our region.

Edgar Adams
Editor