McConaghy Boats delivers 56-foot SY Vasara
Posted by Edgar Adams on 14 November 2022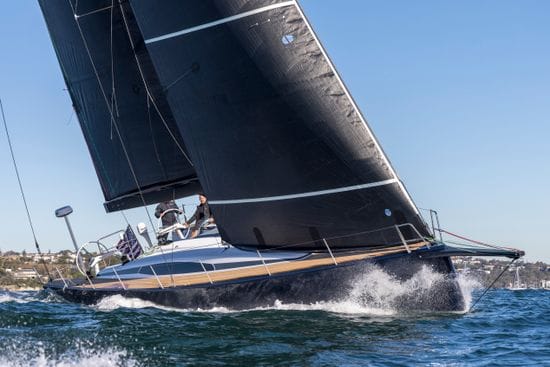 North Gosford boat builder, McConaghy Boats has announced the delivery of their latest build to its owner in San Francisco.
Vasara, a 56-foot full-custom yacht has been designed and built to ISO Ocean Category A and the offshore Category 1 of the World Sailing Offshore Special Regulations.
Designed by San Diego naval architects Reichel/Pugh Yacht Design and structural engineering by PURE Design & Engineering a New Zealand based engineering consultancy specialising if the design of advanced composite structures, Vasara's design includes many aspects to allow it to effortlessly convert between a comfortable family cruiser to an elite racer.
McConaghy employs 40 people at their North Gosford shipyard including four apprentices.
West Gosford hydraulics company Central Coast Hydraulics & Engineering were one of the many project suppliers.