McConaghy latest build racing at Rhode Island
Posted by Edgar Adams on 6 October 2020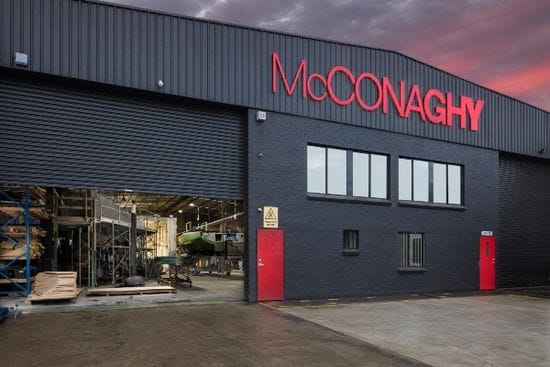 North Gosford performance boat builder, McConaghy, reports that their latest build, a 44-foot custom designed sailing boat, completed in June and shipped to their customer in the US East Coast, finished 2nd on corrected time in its first Rhode Island regatta last month.
Designed by acclaimed US America's Cup designer Harry Dunning the high performance racing yacht took ten months to build and is one of many Harry Dunning designs built by McConaghy over many years.
Built from carbon fibre prepreg this racing boat is the latest state of the art design.
McConaghy's General Manager, Eric Desjardins, said that since relocating to North Gosford three years ago the facility has doubled in size and the staff increased to 40 people, mostly hired from local talents.
McConaghy is also looking to hire a couple of apprentices in 2021 and applicants are invited to come in and discuss their plans.
Mr Desjardins said that now McConaghy is well established on the Central Coast they are looking forward to supporting the local boating industry and developing the industrial applications of lightweight and strong composite structures.