Modern Manufacturing Commissioner visits Coast manufacturers
Posted by Edgar Adams on 3 May 2023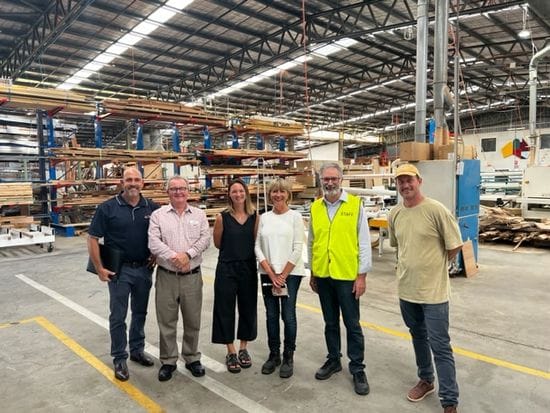 The NSW Modern Manufacturing Commissioner, Lisa Emerson visited manufacturers on the Central Coast in late March hosted by Central Coast Industry Connect (CCIC).
Ms Emerson was welcomed to the Central Coast by CCIC Chair Ian Hemphill and CCIC Executive Director Frank Sammut who provided her with an overview of the manufacturing industry across the region along with the activities of CCIC and highlighting the importance of manufacturing to the region's economy.
The group visited facilities at Mars Food Australia, TrendPac, Performance Engineering and Loughlin Furniture where the latest manufacturing technologies are used. At Star Scientific they saw a demonstration of the HERO® technology.
Appointed Modern Manufacturing Commissioner in September last year following the report of the Modern Manufacturing Taskforce.
Her role is to identify local research and ideas that can be transformed into new opportunities, while removing barriers to support the growth of advanced manufacturing in NSW.
There were 1,014 registered manufacturing businesses on the Central Coast in 2022.
The manufacturing industry on the Central Coast employs 8,971 people (2021)