Multi-million-dollar revival signals new start for Central Coast Leagues
Posted on 3 April 2023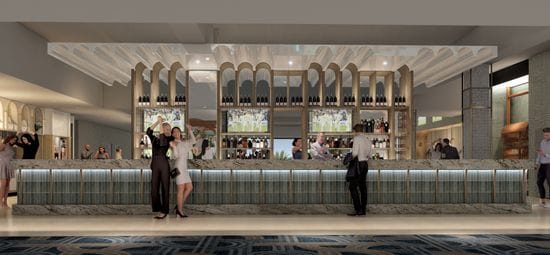 Central Coast Leagues Club is embarking on an extensive renovation project that will signal a new chapter in the Club's future.
Designed by Altis Architecture, the $20 million refurbishment will deliver a revitalised ground floor precinct packed with features and services for members and guests to enjoy. Significantly, the redesign will focus on the Club's greatest asset – its waterfront position overlooking all of Brisbane Water.
The popular fitness centre has recently been re-equipped with the latest exercise machines, a refit costing some $600,000 as part of a new fit-out in the renovation process. On completion it will be rebranded Coast Fitness HQ.
One of the Club's earliest eating venues The Peking Garden Chinese Restaurant which remains in the same hands as the original operators, will also receive a new fit-out as part of the renovation.
"As exciting as this new refurbishment project is, it is just the forerunner of a major master plan that will rejuvenate and enhance the entire CCLC footprint," said Mr Camilleri. "Our ultimate vision is to create a fully integrated lifestyle and entertainment precinct that the whole community can enjoy."
But, in reality, the journey has just begun, and this refurbishment is the first stage of that plan."