New entertainment venue for Gosford – Drifters Wharf
Posted by Edgar Adams on 12 November 2021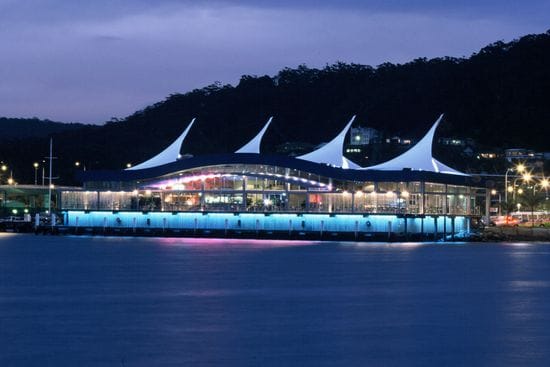 It's had a few lives, but the old Iguana Joe's on Gosford Waterfront is getting a major makeover, and with two experienced business operators behind it, its future as Gosford's leading entertainment venue is now ensured.
The iconic exterior stays the same and the view to Lyon Island stays the same but internally it is being rebuilt to become a live entertainment venue with 500-seat restaurant and bar as well as being a functions and events venue.
Founders of the highly successful Mumbo Jumbo's at Terrigal and Shady Palms at Avoca are Isaac Aristobil-Adele and Stephen Sewell.
Mr Aristobil-Adele said the aim is to create a Festival by the Sea ambience with the interior fitout to have a boathouse vibe with upcycled furniture mixed with a modern clean twist.