New fountain for Fountain Plaza Erina
Posted by Edgar Adams on 4 September 2020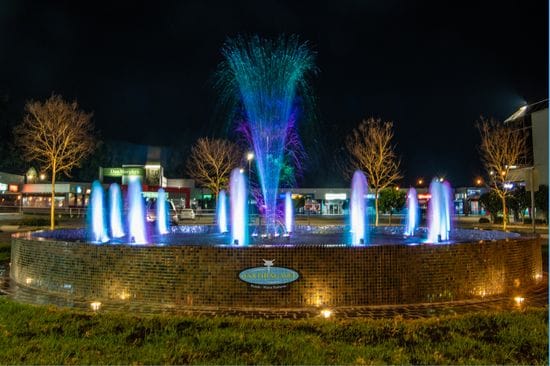 While COVID-19 has had a dampening effect on retail and hospitality businesses the Brand Group, owners of Fountain Plaza Erina have confirmed their confidence in the future with the installation of a new $200,000 fountain at the Plaza.
The new fountain was designed and built by local pond builder Anything Wet (see later).
Since its opening in the late 1980s Fountain Plaza, on the corner of Central Coast Highway and Karalta Road, leading to Erina Fair, has become an iconic commercial centre that has defined Erina.
Philip Brand, who's vision it was to build Fountain Plaza on the site of a poultry farm forty or so years ago, said, "It was time for a new look for the fountain and to show our tenants and visitors to the Plaza that we have a strong belief in the future of Erina as a commercial centre."
Russell Owen, owner of Anything Wet, the local company who designed and built the new $200,000 fountain at Fountain Plaza has been building fountains and ponds for over seventeen years. He travels the world in search of new ideas