New Hinterland attraction for Coast
Posted by Edgar Adams on 9 October 2023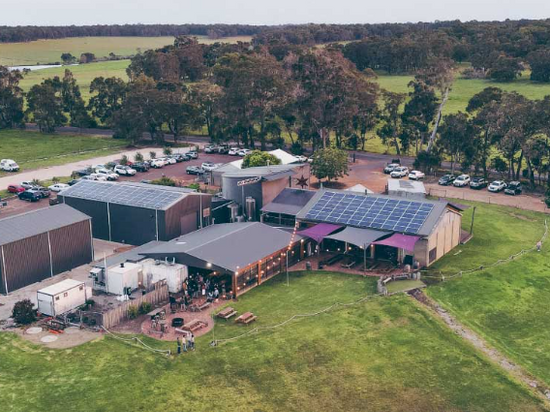 A unique boutique brewery and farm attraction will be established at Calga in a joint venture between Glenworth Valley Wilderness Adventures owners and founders of the highly successful Beerfarm brewery operation in Metricup, Western Australia.
The new Beerfarm attraction is a brewery and 280-seat capacity restaurant costing an estimated $6m. It will be established on 10 hectares of farmland at the Glenworth Valley property, near the intersection of Cooks Road and Peats Ridge Road.
Beerfarm is a farm style boutique brewery concept. A herd of Black Angus cattle will graze the surrounding land - the spent grain from the brewing process will be used to feed the cattle which, in turn, will be used in a 'paddock to plate' style beef offering for patrons.
Beerfarm Director, Craig Thomason, said that the feedback from the Council has been very positive so far. We are hopeful that an early approval will be forthcoming to compensate for the previous delays.
We are stoked to be building the brewery in partnership with our friends at Glenworth Valley – there are great synergies between the two groups.
The support for the project from the local community has been immense. We are excited to build a project which the people of the Central Coast can be proud of."
Commenting on their arrangement with Beerfarm, Glenworth Valley Wilderness Adventures' Owner, Barton Lawler said, "Beerfarm's vision and values align perfectly with ours.
They are leaders, innovators and are highly successful in their industry. The project will further add to our destinations' offering and customer experience."