New purpose-built facility for Chamberlain
Posted by Edgar Adams on 13 September 2023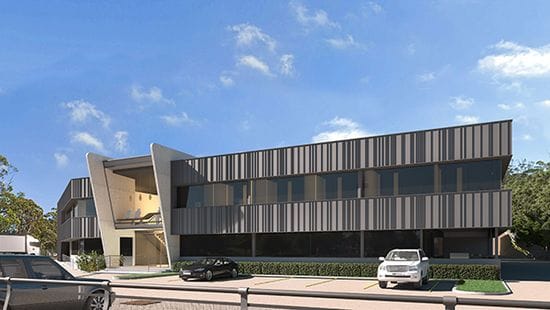 Chamberlain Australia is expanding its operations into a brand-new purpose-built facility of 19,000sqm at Somersby, representing an investment of $28 million.
Chamberlain have been manufacturing in Australia for over 100 years and over 30 years on the Central Coast at West Gosford.
The new facility will combine four sites into one and will house Chamberlain's manufacturing, national warehouse and international engineering team.
The facility is being developed by Space Urban, one of the largest landowners on the Central Coast with construction by Crossmuller both companies being part of the BORG Group based at Kariong.
Commenting on the move Graeme Sheekey, Chamberlain Group's Director of Operations and New Geographies said, "This expansion will allow us to execute our growth plans for many decades to come and we are very proud to be investing in local talent and supporting our local economy and community whilst designing our product range for a global market."
Space Urban is one of the largest landowners on the Central Coast, as it recognizes the potential of this location becoming a hotly contested logistics and distribution hub between Sydney and Newcastle.
Space Urban CEO, Allison Basford said, "Space Urban has a bold agenda and intends to redefine the look and experience of industrial development in the region."